CERTIFICATIONS
Environmental and social certifications like B Corp and ISO 14001 are a great to way to get external verification and evidence your commitment to making a positive impact.

Environmental & social certifications are a unique way of evidencing your sustainability credentials to clients & other stakeholders through external verification. Click on the links below to find out more about each certification.
If you're not sure which type of certification would suit you best, feel free to get in touch for a free, no obligation chat to discuss your options or you can download my free certifications document which gives an overview of B Corporation and ISO 14001.
b corporation
B Corporations have committed to balancing purpose and profit and are assessed against a range of criteria through the B Impact Assessment.
Governance
Workers
Community
Environment
Customers
Disclosure
B Corp Certification is a powerful way to build credibility, trust, and value for your business.
Certifying as a B Corporation goes beyond a product or service certification. It is the only certification that measures a company's entire social and environmental performance.
In order to become a certified B Corporation, a business must score 80 points across all categories assessed within the B Impact Assessment.
The B Corp Kickstarter is designed to take you through the B Impact Assessment and create an action plan for getting certified.
Nancy has been a huge help in getting Herb UK B Corp status. She is always professional and responsive in all her communications. If you want to create a more sustainable future then talk to Nancy.
If you're considering going for B Corp certification but you're not quite sure where to start, download my free checklist to get you started.
If you're ready to go a step further, the B Corp Kickstater is designed you set you up with a clear Action Plan for becoming a certified B Corporation in just 5 weeks.
ISO 14001
ISO 14001 is an internationally agreed standard that helps organisations improve their environmental performance.
The benefits of an ISO 14001 certified Environmental Management System (EMS) include:
Enhanced company reputation

Increased engagement across the business between senior management and employees

Improved environmental performance

More efficient use of resources and reduction of waste linked to cost savings

Improved compliance with environmental legislation
I offer as much or as little support as you require, starting with an initial gap analysis through to the final certification audit. I believe that an effective Environmental Management System should align with an organisation's existing procedures and processes rather than creating an additional administrative burden and will work with you to create a streamlined approach to achieving this.
Nancy was responsible for the the rollout of ISO 14001 accreditation across 15 of our offices, dispersed throughout EMEA. In this role she interfaced professionally with stakeholders at all levels of both our own internal business and external supply chain. Nancy was a pleasure to work with and I have no hesitation in commending her work.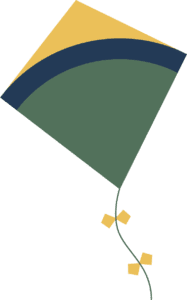 nlhEnvironmental T/A True Horizon | Company Registered Number: 11294461 | Registered in England & Wales