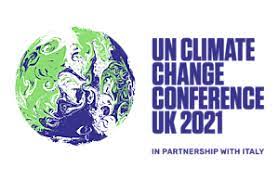 COP 26: The Lowdown
The UK will host the 26th UN Climate Change Conference of the Parties (COP26) in Glasgow from 31st October – 12th November 2021. Here's what you need to know.
What is COP26?
COP26 is a critical summit for global climate action. The 26th conference will be a crucial moment in addressing the worsening climate crisis. It will bring parties together to reflect and act on the goals of The Paris Agreement and the UN Framework Convention on Climate Change.
What is The Paris Agreement?
The Paris Agreement is an international treaty signed by almost all countries in the world at COP21 in Paris in 2015.
Its aims to keep the rise in the global average temperature to 'well below' 2 degrees above pre-industrial levels – ideally 1.5 degrees. It also aims to strengthen countries' ability to deal with the impacts of climate change and support them in their efforts.
Who attends COP26?
Every year, the conferences are attended by world leaders and ministers and negotiators as well as representatives from civil society, business, international organisations and the media.
What will be discussed?
To have a chance of limiting warming to 1.5 degrees, global emissions must halve by 2030 and reach net-zero by 2050. The primary goal for COP26 is to 'keep 1.5 degrees alive' by encouraging as many governments as possible to submit new NDCs ('nationally determined contributions') that will outline more ambitious emissions targets.
The difference between 1.5 degrees and 2 degrees is substantial. Each increment of a degree translates to tangible impacts on people, communities, and ecosystems.
COP26 will also cover:
Adapting to protect communities and natural habitats. This means encouraging countries affected by climate change to protect and restore ecosystems, build defences, put warning systems in place, and make infrastructure and agriculture more resilient to avoid loss of homes, livelihoods and lives.
Mobilising finance. To achieve these goals, developed countries must honour their promise to raise at least $100 billion in climate finance per year.
Working together to deliver. We can only rise to the challenges of climate change by working together. Ambitions must be turned into action by combining the efforts of governments, businesses, and civil society to achieve our goals faster.
Why should we be excited about it?
COP26 will be the first opportunity since the landmark Paris Agreement for nations to come together, review commitments and strengthen their resolve to reach net-zero emissions. The event is being hailed as the world's best chance of getting the climate emergency under control.
Where can I find more details?
To find out more about COP26 and its goals, head to https://ukcop26.org
Need some help setting your sustainability goals?
For more sustainability info and tools sent straight to your inbox fortnightly (zero spam guaranteed), sign up to True Horizon's Eco Bites.