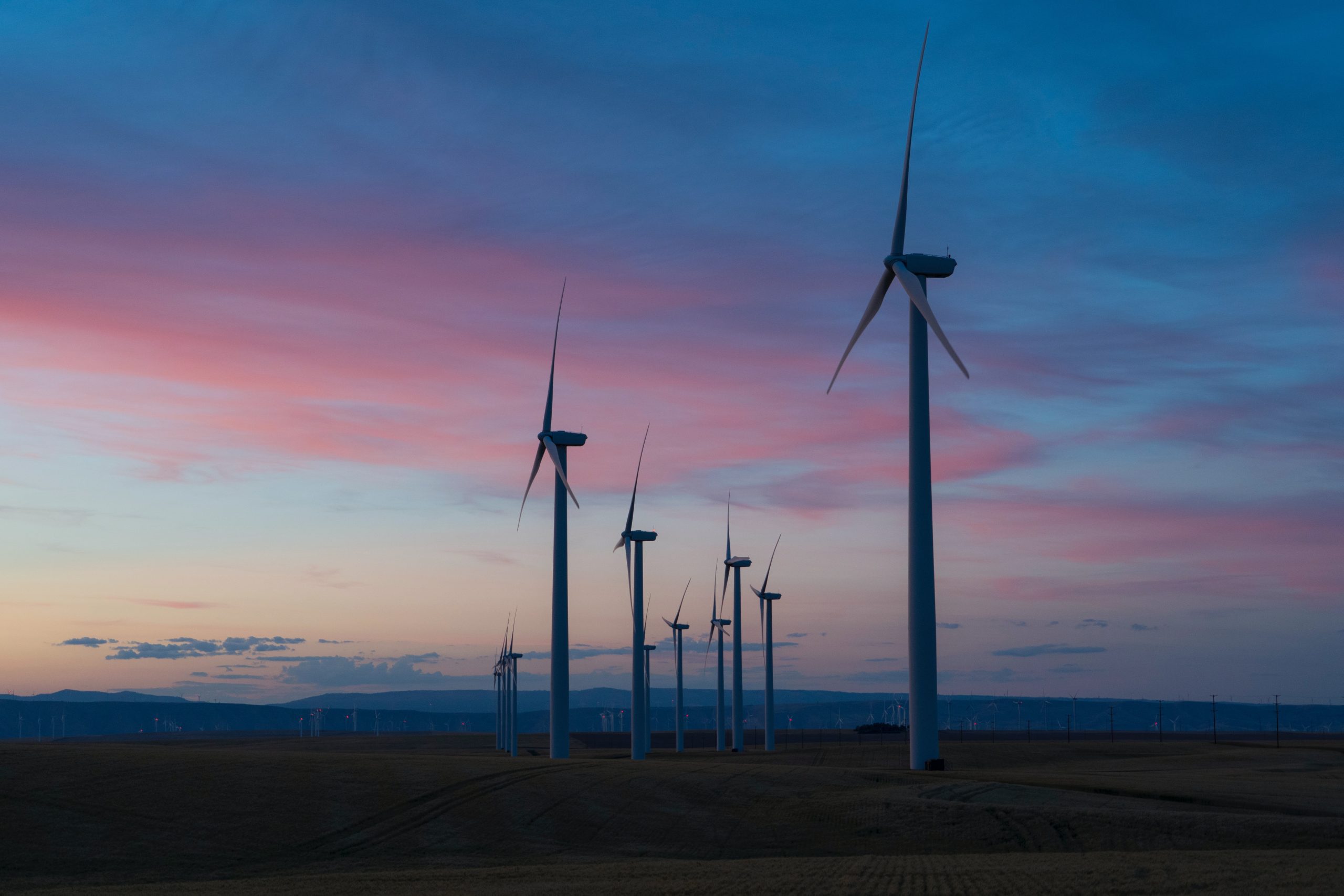 10 emissions terms you need to know
'Net-zero by 2050' has become a global rallying cry, as countries across the world take action to combat climate change and clamp down on emissions.
To avoid the worst impacts of climate change and preserve a habitable planet, global temperature increase must be limited to 1.5°C above pre-industrial levels.
Currently, the Earth is already about 1.1°C warmer than it was in the late 1800s, and emissions are steadily rising. To keep global warming to no more than 1.5°C – as called for in the Paris Agreement – emissions need to reach net zero by 2050.
Tackling climate change is one of humanity's most urgent endeavours, but there sure is a lot of jargon related to the concept of net zero.
To take on a challenge of this magnitude, we must understand the terminology surrounding the net zero target. The topic of climate change is intimidating enough without throwing baffling jargon into the mix!
Without further ado: let's bust some jargon, shall we?
Carbon Neutrality
There's a distinction between net-zero and carbon neutrality. Carbon Neutral means that the greenhouse gases emitted by a company are equal to the greenhouse gases sequestered and/or offset by carbon credits purchased by that company over a 12-month period.
Carbon neutrality and net-zero are mistakenly used interchangeably but if we want to achieve net zero, we must go beyond just offsetting carbon emissions.
Net-Zero in line with the Science Based Targets Initiative (SBTi) is ultimately about setting near and long-term emissions reduction targets in line with the climate science. Only once those targets have been achieved are you required to offset residual – or leftover – emissions.
A company cannot claim to have reached net-zero until its long-term science-based target has been achieved.
Check out the SME Climate Hub for some great resources on committing to net zero as an SME.
Scope 1
Scope 1 emissions are direct GHG (greenhouse gasses) emissions that occur from sources that are owned or controlled by the company directly (e.g., emissions associated with fuel combustion in boilers, furnaces, and company owned vehicles).
Scope 2
Scope 2 emissions are indirect GHG emissions associated with the purchase of electricity, steam, heat, or cooling. For example, electricity purchased from a utility company is generated offsite, so they are considered indirect emissions.
Scope 3
Scope 3 is a reporting category that allows for the treatment of all other indirect emissions. Scope 3 emissions are a consequence of company activities but occur from sources not owned or controlled by the company – usually as a result of supplier or customer activities. There are 15 Scope 3 emissions categories as defined by the GHG Protocol.
Climate Mitigation
The actions and initiatives that can be taken to prevent, reduce, slow down, stop or reverse climate change.
Climate Adaption
To prepare and cope with the impacts of climate change that can't be reduced e.g. implementing flood defences for places with a severe risk of flooding or
Carbon Sequestration
The process of removing carbon from the atmosphere through either a natural or artificial process.
Science Based Targets
A carbon emissions target that is in line with the climate science and calculated scale of reductions required to prevent global temperature rise to well-below 2°C above pre-industrial levels and ideally to limit warming to 1.5°C.
Climate Justice
Climate justice refers to concerns about the unjust outcomes for different people and places associated with heightened vulnerability to climate impacts. It encompasses the fairness of policy and practice responses to address climate change and its consequences.
If you want some help getting your head around your business emissions, join up to 11 other SMEs on the 3 month Sustainability Sprint starting in September. The early bird offer runs until the end of July at a cost of just £750+VAT.
"Being able to access the knowledge and expertise of True Horizon has been so helpful and getting realistic and proportionate advice on how to apply sustainability ideals in a real-world SME has been invaluable. It helps that the people are super nice too!" Chris Perkiss, Head of Operations, Cerberus Tech