B Corp Support
Let's avoid a box ticking approach. Use the B Impact Assessment to help your business improve and get certified. Win-win.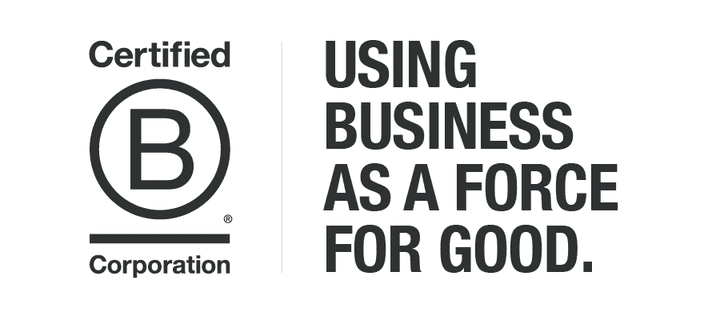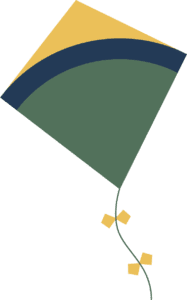 "Society's most challenging problems cannot be solved by government and non-profits alone. By harnessing the power of business, B Corps use profits and growth as a means to a greater end: positive impact for their employees, communities, and the environment. The B Corp community works toward reduced inequality, lower levels of poverty, a healthier environment, stronger communities, and the creation of more high quality jobs with dignity and purpose."
If you want to become part of a global community that believes business can be a force for good, then you're in the right place.
The combination of third-party validation, public transparency, and legal accountability help certified B Corps build trust and value.
But where do you start?
Does any of this sound familiar?
You believe that business should exist for more than just profit

You've started completing the B Impact Assessment but you're scoring below the required 80 points

You're prepared to make the necessary changes within your business but aren't sure how to move forward

You have some operational procedures in place but you're not sure if these fulfil the B Corp requirements

You're committed to balancing purpose and profit but limited time means this keeps getting pushed down your "to do" list

You want clarity on quick wins that will boost your score

You want an approach that takes into account business goals and aspirations
Together, we'll build a tailored action plan to get you certified.
1) THE BIA
A first pass at the B Impact Assessment is the best place to start. We'll work together so you're comfortable using the online tool and are on the right track before we start to build you up to 80 points.
2) BASELINE SCORE
Getting a clear understanding of your baseline score is essential. This helps us to understand whether we're starting the journey to 80 points from 30 or 60. While both starting point are perfectly valid, it's important to set expectations around the timings and amount of work that will be involved.
3) ROADMAP TO 80
Once we're clear on your baseline score we can start to build your roadmap to achieving 80 points, starting with quick and low cost wins.
4) IMPROVEMENT PLAN
Together we will create a tailored, comprehensive improvement plan which will set out your journey to B Corp certification, including timelines and resources required.
5) ADDITIONAL GUIDANCE
Where appropriate, I will provide you with additional tools to assist you in writing procedures or calculating your carbon emissions, for example.
6) ROLL OUT YOUR IMPROVEMENTS
If you'd like support to roll out your improvement plan, I am more than happy to help. The B Corp journey can vary quite a lot for different companies based on size and complexity. By completing this initial phase of the process, however, it gives everyone involved much more clarity on the time and resources that will be required.
Nancy made completing the BIA a much easier and simpler process than I could have imagined. I had attempted the BIA initially on my own but needed an expert to guide and help me further understand exactly what was being asked of the me and the business and what additional tools and services needed to be adapted and implemented to improve and streamline the customer experience. Not only did Nancy help me successfully complete the BIA but Nancy's guidance helped deeper my understanding of my own business and create simpler processes for myself and my clients. Nancy was always approachable and helpful too. I would highly recommend working with True Horizon.
Benefits of becoming a B Corporation
Set yourself apart from the competition

Join a community of like-minded businesses for support

Measure and track your social and environmental goals

Protect your brand mission by ensuring it remains central to business decisions, especially as you scale

Attract and retain the top talent in the marketplace

Attract clients that align with your values

Boost customer loyalty and t

rust
If you're after more of a light touch level of support, give the B Corp Bootcamp a go. Prices start from just £450+VAT.
I can also help if you're already a certified B Corp and need help building a plan to get recertified with an improved score.
THE PROCESS AND HANDY LINKS
3. Verify your answers with a B Corp analyst
4. Provide evidence in support of your assessment
5. Sign the B Corp Agreement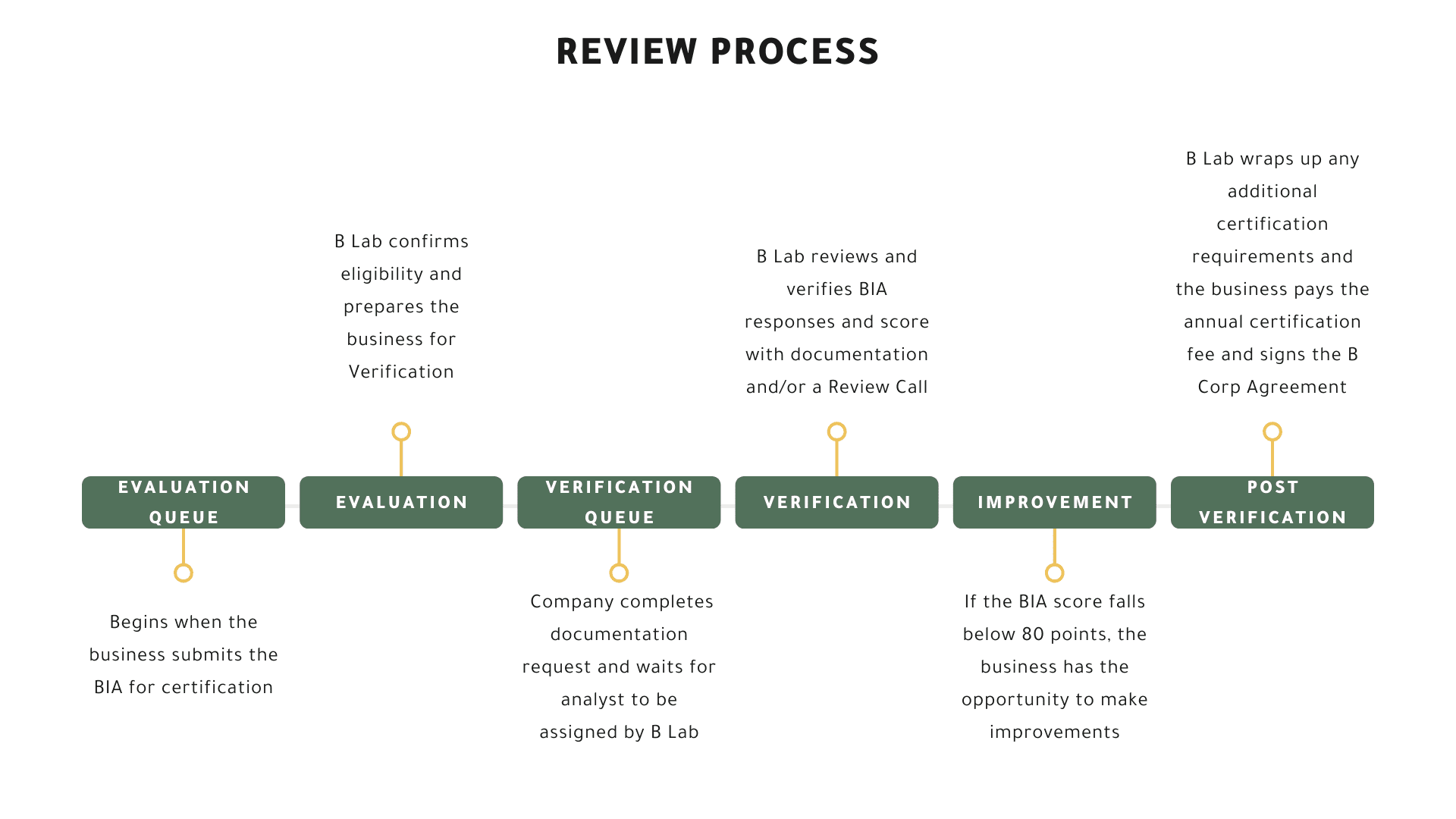 Nancy has been wonderful to work with – she has gone above and beyond in providing guidance and support with our B Corp submission. Nancy was always on hand to provide assistance and clarity, and is extremely professional, personable and knowledgeable. We would have no hesitation in recommending Nancy's services, which we have found to be invaluable.
As a B Leader and certified B Corporation myself, I've supported over 20 businesses on their B Corp journeys across industries including photography, digital marketing, branding, food & drink, shared workspaces, construction, property, skincare and recruitment.
Whether you're working towards certifications or want to keep the momentum going post certification, get in touch for a free, no obligation chat to discuss your sustainability goals.