Sustainability Strategy
Scale your business responsibly with a bespoke strategy that balances purpose and profit.
Under a scenario with 1.5°C of warming above preindustrial levels by 2030, almost half of the world's population could be exposed to a climate hazard related to heat stress, drought, flood, or water stress in the next decade, up from 43 percent today
Source: McKinsey, Protecting people from a changing climate: The case for resilience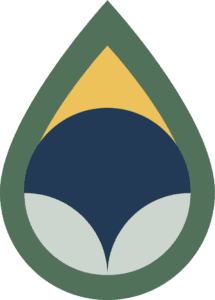 As a conscious business, you recognise that we are facing a climate emergency.
And you also know that customers are more switched on than ever when it comes to buying from sustainable, ethical businesses. Gone are the days of buying without a second thought. Today's consumers want transparency from brands or they'll go elsewhere.
The chances are you've heard of terms like climate positive, net zero carbon and science-based targets but you're not exactly sure what they mean or how they relate specifically to your business.
You're fully committed to implementing change within your business to create a positive impact on people, planet and profit but where do you start?
If you're feeling this way, you're not alone.
The sustainability message has become very convoluted but the good news is I can help you simplify it. Together, we'll get under the skin of your business to bring you clarity and a clear direction for your business to grow sustainably, consciously and intentionally.
The brands I work with, generally have a few things in common.
♦ You're a small or medium sized business ready to scale but you want to be sure you have the right processes in place to keep your values and mission in sight as you grow
♦ You believe there is a better way to do business with a focus on more than just profit
♦ You want to embed sustainability and ethics in all that you do
♦ You need an effective strategy that will be simple to manage, as well as reduce costs and enhance your reputation
♦ You'd love to communicate a confident sustainability message to your clients and other stakeholders
♦ You're prepared to take action and are committed to making a positive impact
♦ You want clarity on how to implement and maintain your strategy as you grow
If you're specifically interested in becoming a certified B Corporation or getting ISO 14001 certification, check out the Certifications page for more info.
Building your strategy takes time but it should be flexible too. That's why I offer both a 6 month and a 12 month programme to fit in with your timelines and available resources. Both cover these key stages.
1) BRAND MISSION
Let's take a closer look at your business to ensure your strategy is aligned with your brand mission, budgets, business priorities, values and long term goals.
2) KNOW YOUR NUMBERS
You can't improve what you don't measure. Calculating your emissions will help you to develop a clear reduction strategy that is backed by the numbers.
3) WHO CARES?
Employees, clients, potential investors?
Understanding the groups that have a vested interest in your social or environmental performance is key. Only then can you align your strategy with what is expected of you in this space.
4) PLAN TO SOAR
SOAR stands for strengths, opportunities, aspirations and results. Let's create a vision for where you want to get to and the results you want to achieve.
5) BUILD YOUR ROADMAP
Now you're ready to build your roadmap without the overwhelm. The goal here is manageable, practical actions that will get you to where you want to be using all the information we compiled in previous steps.
6) SHOUT ABOUT IT
You don't need to wait till you have it all figured out to start communicating. Share your wins and the challenges you're facing. The important bit is honesty and transparency so that you're presenting a consistent sustainability message.
By the end of our time together you will have a plan in place to create a sustainability strategy that:
* Saves your business money
* Helps you respond to project bids
* Reduces your environmental impact
* Boosts customer loyalty and trust
* Attracts and retains the top talent in the marketplace
* Attracts clients that align with your values
* Helps you stand our from the competition
* Communicates a confident and consistent sustainability message
From there, you can roll out your action plan independently or I can help you implement your strategy. I offer a range of ongoing support options, from implementing a single project to a monthly retainer that ensures you're continually reducing your environmental impact.
I understand that it can feel quite daunting getting started but it doesn't need to. Get in touch for a free, no obligation chat to discuss your sustainability goals.
We first started working with Nancy in early 2020 when we had an environmental audit of our business. Fast forward a year, and we have just submitted our BCorp application.
Nancy's assistance has been insightful and practical. As a result, we have seen steady progress in the reduction of our environmental impact. With this process comes increased awareness and innovation to reduce our footprint as the business grows.
We simply wouldn't have the understanding or drive for positive change without Nancy's continued support and guidance.