SERVICES
WHETHER YOU'RE LOOKING TO REDUCE UTILITY COSTS, OBTAIN CERTIFICATIONS OR COMMUNICATE A CONFIDENT AND AUTHENTIC SUSTAINABILITY MESSAGE TO YOUR CLIENTS, WE CAN HELP.
TRIPLE BOTTOM LINE STRATEGY
Any business, regardless of size, is capable of making a positive impact. In line with UN Sustainable Development Goals (SDGs), we will work with you to:
Identify areas within your business that could be improved from an environmental or social perspective

Learn the no & low cost quick wins that will allow you to start making  improvements straight away

Develop detailed plans for setting & achieving your goals

Communicate a clear & authentic message to your clients

Create the building blocks for obtaining certifications like B Corporation or ISO 14001
We have recently launched an online course, The Sustainability Kickstarter, to support SMEs in working more sustainably.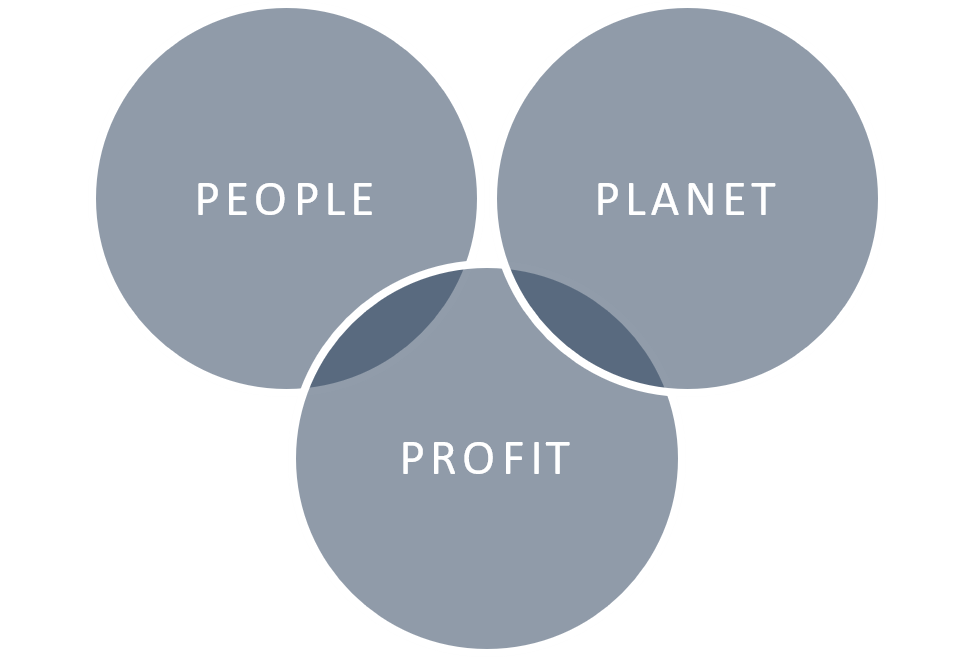 SUSTAINABILITY HEALTH CHECK
We often find when chatting to prospective clients that they've implemented a few environmental initiatives like upgrading lighting or reducing plastic & are looking for how they can develop their strategy even further.
While this is great in practice, setting objectives is not the first step in developing an effective triple bottom line strategy.
The first step is to identify your business activities that have an impact on the environment and your stakeholders. This is where we can help.
A Sustainability Health Check is designed for businesses who are looking to improve their environmental & social performance and need a bit of help with defining what that strategy looks like. Our health checks are a first step gap analysis and have been developed in line with internationally recognised certifications like ISO 14001 & B Corporation to include:
1) BRAND MISSION
A meeting with key representatives within your organisation to understand your business priorities and what you're looking to achieve, which can also be carried out remotely via video call
2) BUSINESS ACTIVITIES
A site walk around of your head office to understand how your business works & to identify your key environmental aspects & impacts (Please note that during this time of social distancing, we will not be carrying out site visits but are still able to gain an understanding of your business and relevant environmental aspects via video call.)
3) ACTION PLAN
A full report, including tailored recommendations for reducing your environmental impact and providing a simple and practical plan for implementing these changes
The site visit or video call will take between 2-5 hours depending on the size and complexity of your business and you will generally receive your report within 3 weeks. If you have opted for a video call, we generally allocate 1-2 hours as appropriate.
As a part of your Sustainability Health Check, we will cover the following areas:
Leadership Commitment

Environmental Policies & Procedures

Communication (both internal & external to the business)

Environmental Objectives & Targets

Employee Engagement

Supply Chain Engagement

Communities

Clients & Stakeholders

Triple Bottom Line Strategies (people, purpose & profit)

Continual Improvement
Sustainability health checks start from just £699 and you can choose to implement any recommended changes yourself or we can support in developing your strategy, either in part or in full. It's entirely up to you. 
If you do choose to develop your strategy further, we offer 3 different levels of support and the cost of your Sustainability Health Check will be subtracted from the overall fees.


nlhEnvironmental T/A True Horizon | Company Registered Number: 11294461 | Registered in England & Wales