SERVICES
WHETHER YOU'RE LOOKING TO REDUCE UTILITY COSTS, OBTAIN CERTIFICATIONS OR COMMUNICATE A CONFIDENT AND AUTHENTIC SUSTAINABILITY MESSAGE TO YOUR CLIENTS, WE CAN HELP.
TRIPLE BOTTOM LINE STRATEGY
Any business, regardless of size, is capable of making a positive impact. In line with UN Sustainable Development Goals (SDGs), we will work with you to:
Identify areas within your business that could be improved from an environmental or social perspective

Learn the no & low cost quick wins that will allow you to start making  improvements straight away

Develop detailed plans for setting & achieving your goals

Communicate a clear & authentic message to your clients

Create the building blocks for obtaining certifications like B Corporation or ISO 14001
We have recently launched an online course, The Sustainability Kickstarter, to support SMEs in working more sustainably.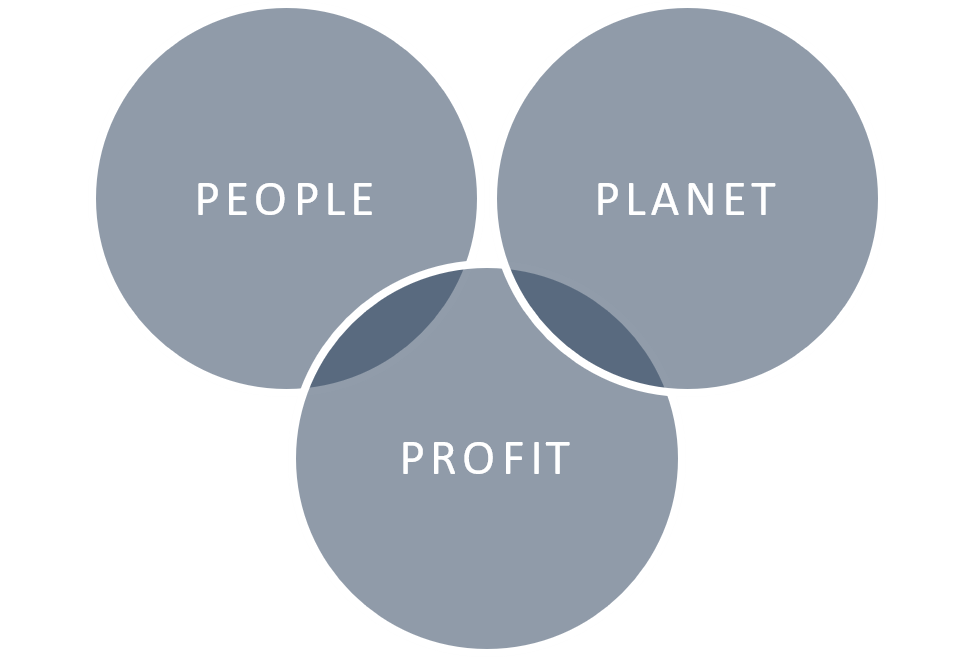 SUSTAINABILITY COMPASS
The Sustainability Compass provides a roadmap for businesses looking to:
*Improve resource efficiencies
*Reduce environmental impact
*Improve customer loyalty and trust
*Communicate an authentic message to clients
*Obtain certifications like B Corporation & ISO 14001
WHAT YOU CAN EXPECT ON THE DAY
1) BRAND MISSION
A meeting or video call with key representatives within your organisation to understand your business priorities and what you're looking to achieve
2) BUSINESS CONTEXT
A business context review to understand your motivations, your corporate strategies and to identify key environmental aspects & impacts
3) ACTION PLAN
A full report, highlighting key recommendations for improving your environmental performance and providing a simple and practical Action Plan for implementing these changes.
The site visit or video call will take between 2-5 hours depending on the size and complexity of your business and you will generally receive your report within 3 weeks. If you have opted for a video call, we generally allocate 1-2 hours as appropriate.
As a part of your Sustainability Health Check, we will cover the following areas:
Leadership Commitment

Environmental Policies & Procedures

Communication (both internal & external to the business)

Environmental Objectives & Targets

Employee Engagement

Supply Chain Engagement

Communities

Clients & Stakeholders

Triple Bottom Line Strategies (people, purpose & profit)

Continual Improvement
The Sustainability Compass starts from just £699 and you can choose to implement any recommended changes yourself or we can support in developing your strategy, either in part or in full. It's entirely up to you. 
If you would like additional support in developing your strategy, we offer 2 tiers of support, Compass PLUS and Compass PRO, to suit a range of budgets and can offer payment plans on request.
The cost of the initial Sustainability Compass will be taken off the PLUS or PRO options if you proceed with either of these.


nlhEnvironmental T/A True Horizon | Company Registered Number: 11294461 | Registered in England & Wales